Acid Gas Removal Unit
New Fabrication - Ready to Ship Worldwide
Marketed Exclusively by Total Energy Corp.
Click on photos
to view larger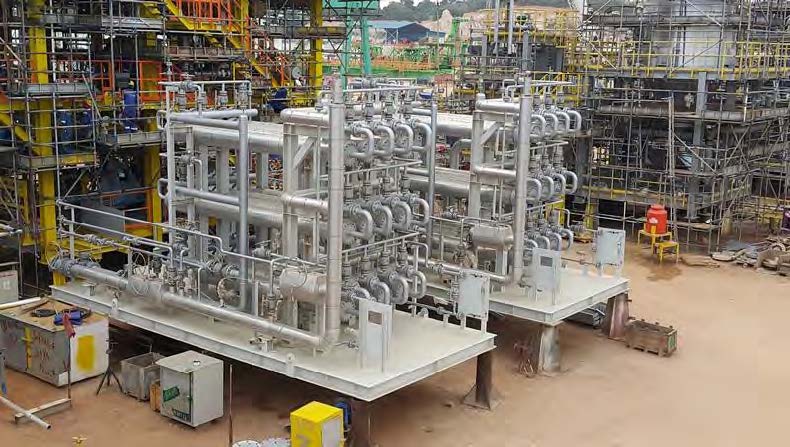 Membrane Skid (Qty.4)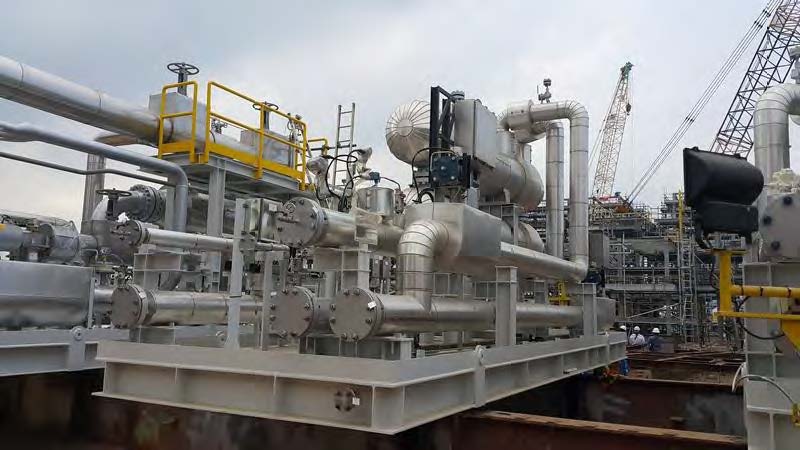 Regeneration Economizer Skid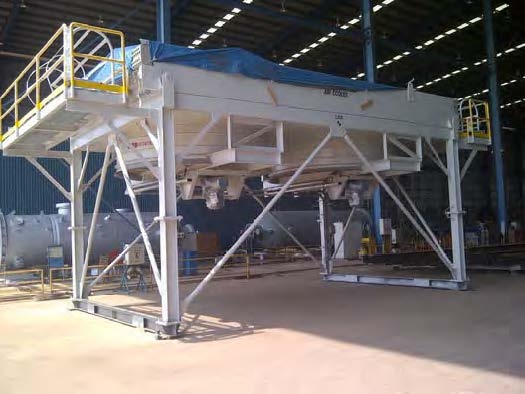 Regeneration Gas Fin Fan Cooler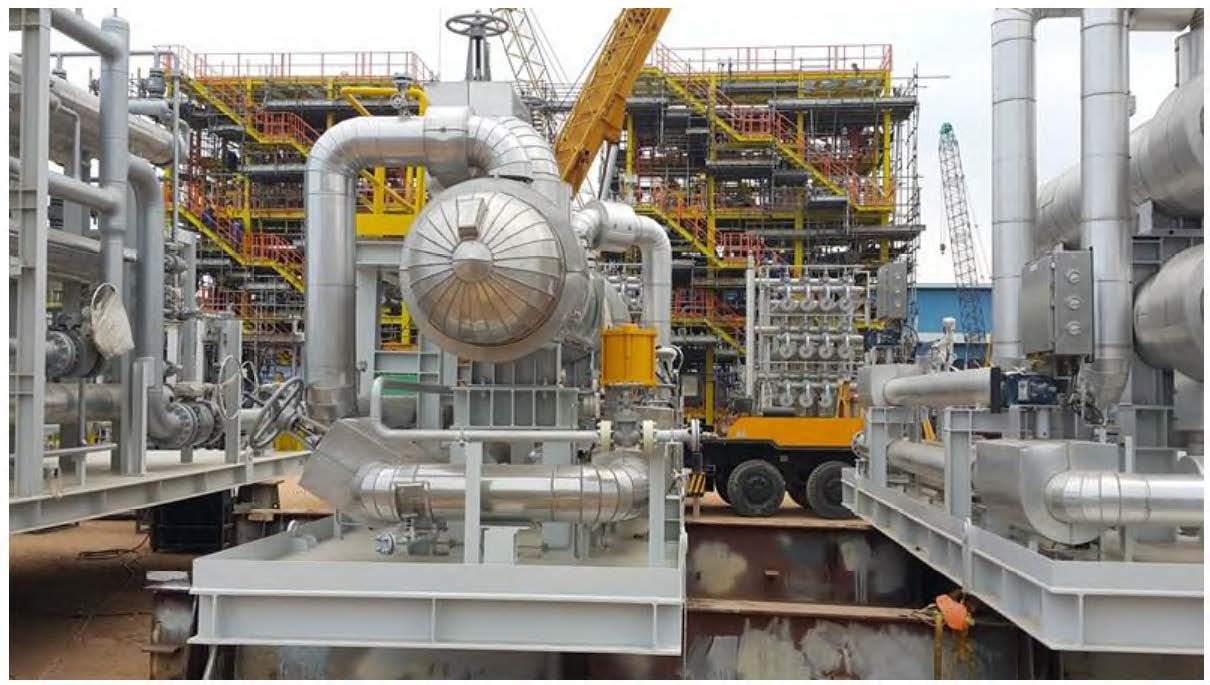 Regeneration Gas Heater Skid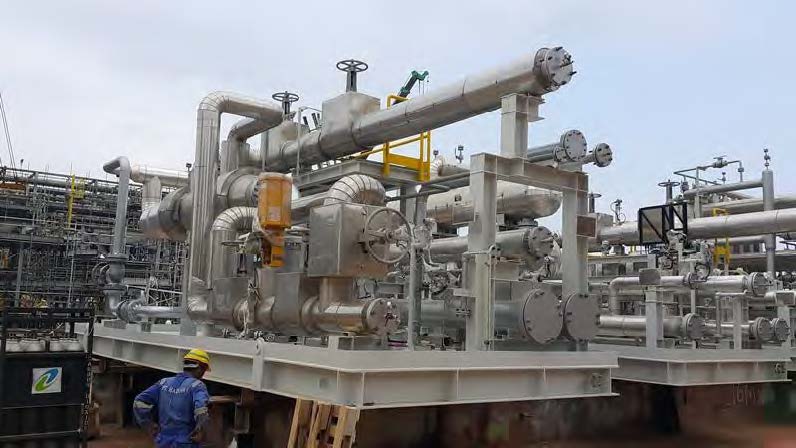 Regeneration Preheat Skid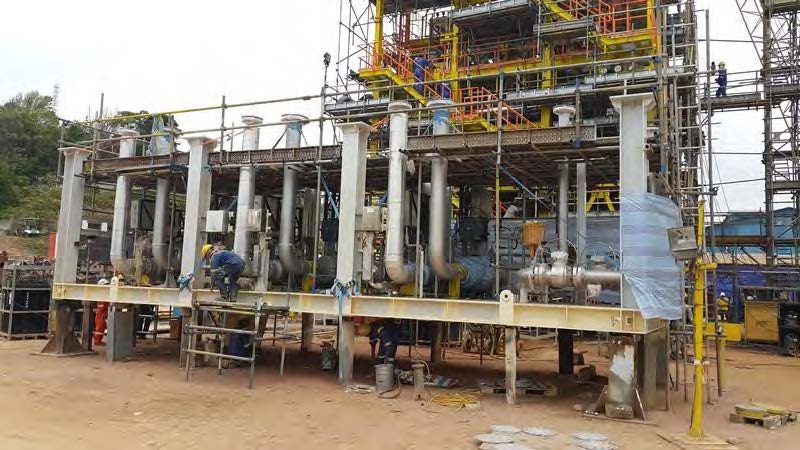 TSA Silical Gel Bed Adsorber Skid (Qty.2)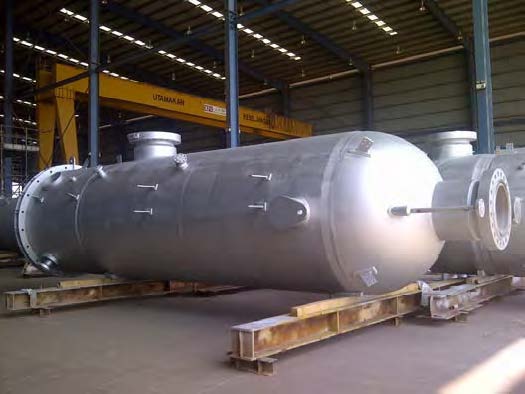 TSA Silica Gel Bed Vessel (Qty.3)
More vessel photos in
AGRU Details Packet Here: AGRU Details

The acid gas removal unit is a combination of skid mounted packages and stand alone vessels that are brand new fabrication and ready to ship anywhere in the World.
The unit was designed to condition 170MMSCFD of natural gas by reducing carbon dioxide and hydrogen disulfide contents to managable levels, as well as reducing water content.
Feed Flow Rate - 170MMSCFD of Natural Gas @ 1190psi
Design Pressure - 1310psi - Full Vacuum
Design Temperature - Varies According to Operating Temps
Hydrocarbon Dew Point Reduction - 31C to -10C
CO2 Reduction - 22% down to 8%
H2S Reduction - 28ppm to less than 12ppm
Water Reduction - 66.4 lb/MMSCF
Methane Recovery - 94%
This complete unit comes with a performance warranty as well as engineering services available through Air Liquide - Advanced Business & Technologies.



For more details about this unit, its operating criteria, equipment contents, and a complete engineeering description, please click on the link here: AGRU Details