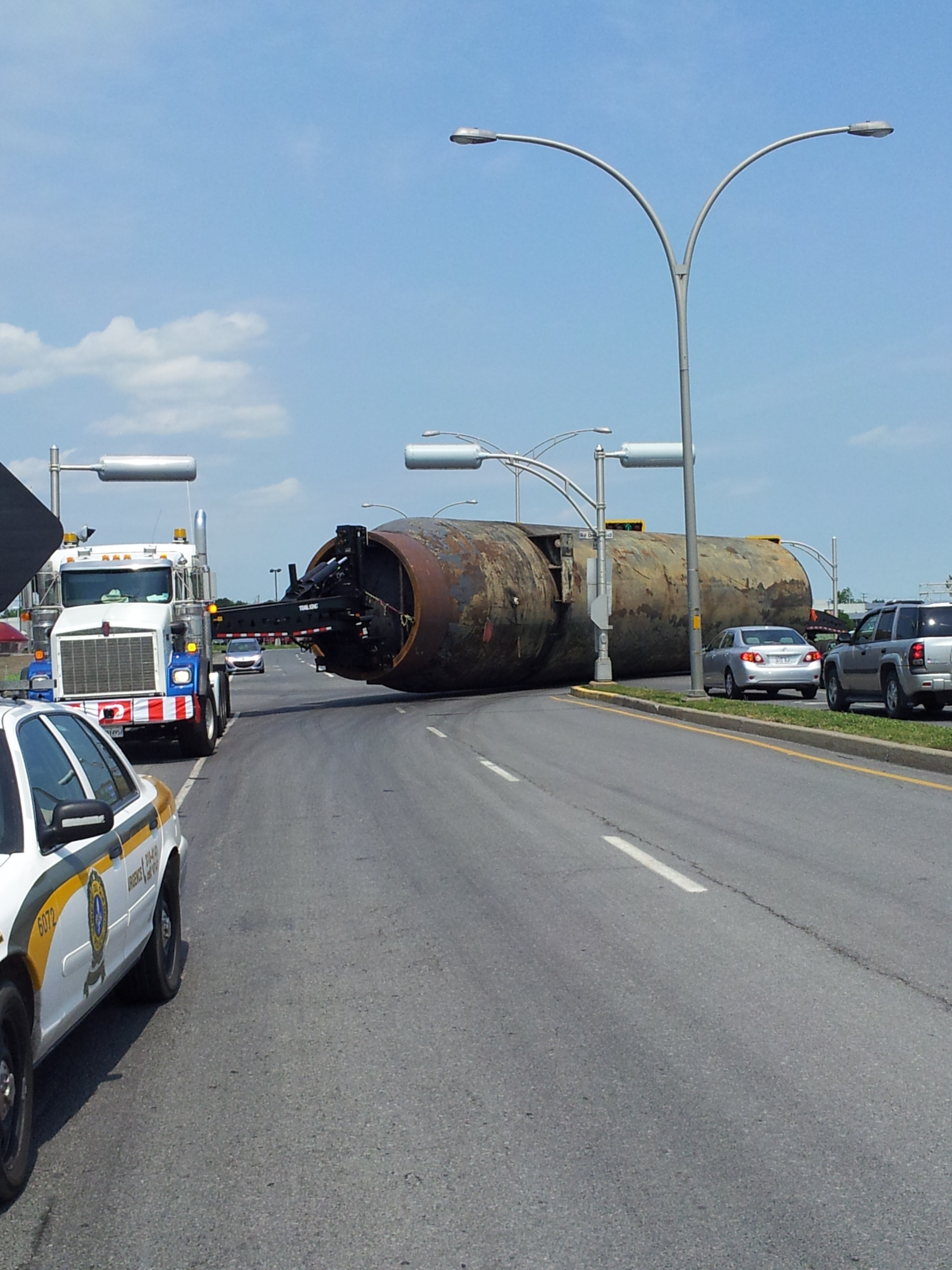 World's Largest Inventory of ASME Storage Tanks
10 YEAR WARRANTY ON ALL ASME TANKS!!
Inventory last updated 10/04/19
We are constantly acquiring new inventory which may not be posted on our site yet-
if you do not see what you are looking for please call our sales department at
1.800.682.0181 for assistance.
Photos may not reflect current actual site or paint conditions. Buyers are encouraged to make their own inspections.
Total Energy's Internal Relief Valve Policy
Click here to view the
The Total Energy Advantage
PLEASE REFRESH YOUR BROWSER TO INSURE THAT
YOU ARE VIEWING THE MOST RECENTLY UPDATED LIST OF
TOTAL ENERGY'S OWNED TANK INVENTORY
More Info
Delaware
Delaware City
1,850
250psi
1 - Stress Relieved
More Info
Delaware
Delaware City
103,315
250psi
2 -SALE PENDING
NEW INVENTORY
Newfoundland
Corner Brooks
30,000
250psi
1 -SALE PENDING
More Info
Maryland
Salisbury
35,000
300psi
2 -

Vertical

More Info
Ohio
Aberdeen
2,000
302psi
1 - Stress Relieved
More Info
Ohio
Aberdeen
66,342
300psi
1 - Stress Relieved
More Info
Oklahoma

Blackwell

61,500
125psi
2-

SOLD

More Info
Oklahoma
Stillwater
5,000
448psi
1 -

Vertical

More Info

Oklahoma

Stillwater

5,600
440psi
2 -

Vertical

More Info
Oklahoma
Stillwater
6,000
900psi
1 -

SOLD

More Info

Oklahoma

Stillwater

6,000

250psi


1

More Info

Oklahoma

Stillwater

6,000

200/U69

1

More Info
Oklahoma
Stillwater
16,000
52psi
2
More Info

Oklahoma

Stillwater
32,000
40psi
1
More Info
Oklahoma
Stillwater
32,000
75psi
2
More Info
Oklahoma
Stillwater
43,000
325psi
1
More Info
Oklahoma
Stillwater
64,000
102psi
1
More Info
Oklahoma
Stillwater
73,500
121psi
4
More Info
Oklahoma
Stillwater
90,000
250
2
NEW INVENTORY
Oklahoma
Stillwater
97,621
100psi
1
More Info
Pennsylvania
Lancaster
30,000
325psi
1 - Stress Relieved
NEW INVENTORY
South Carolina
Greer
60,000
250psi
5
More Info
Tennessee
Memphis
5,100
175psi
1
More Info
Tennessee
Memphis
6,000
250psi
1
More Info

Texas

Monahans

60,000

150psi

1- SOLD

More Info
Texas
Orla
120,000
250psi
2
NEW INVENTORY
Utah
Cisco
18,000
250psi
1- SOLD

TOTAL ENERGY
1.800.682.0181
FAX 1.877.682.0808


Email us at info@totalenergy.com
Largest Inventory of ASME Tanks & Process Vessels in the U.S.
Plant Acquisitions || Specialized Services || Engineering & Construction
ASME Storage || Energy Equipment